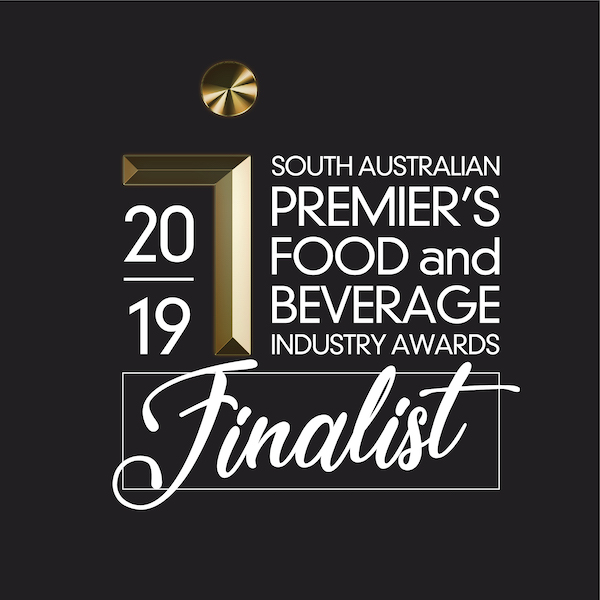 Bright: a finalist in the SA Premier's Food and Beverage Industry Awards 2019
---
---
Earlier this month, we received some very exciting news: Bright Engineering Consultants has been selected as a finalist in the South Australian Premier's Food and Beverage Industry Awards for 2019!
We're thrilled to have been selected in the Service Provider category and to be recognised alongside so many of the South Australian food and beverage companies we love—and love to work with!

Now that we've had some time to process the good news (and clear away the celebratory snacks), we wanted to take a moment to express our sincere and enthusiastic thanks to everyone who has supported us on our journey so far. From the first day we opened our doors in Adelaide in 2016, we've been blessed to work with some absolutely phenomenal clients in South Australia and around the country. We're proud to say that among them are many of our state's iconic manufacturers.
Bright has been a member of Food South Australia for as long as we've been around. Their ethos of 'feeding connections' has strengthened our understanding of the local food and beverage landscape, and the networks that we've formed as a result have been invaluable. By working with South Australian industry leaders, we've been able to focus on the specific needs of our local producers, allowing us to deliver solutions that support this important industry and prepare for its exiting future.
Our vision is to inspire state-of-the-art manufacturing for the creation of food and beverages. We strive to bring innovation and best practice to everything we do. To realise our vision, we've expanded our team, our offerings, and our equipment. Over the years, we've continuously improved our professional practices and technologies, and have focused heavily on adding value and achieving better outcomes for our clients. In 2019, the theme of the South Australian Premier's Food and Beverage Industry Awards is 'leading the future', and we could think of no better time for Bright Engineering Consultants to engage with the awards.
The gala dinner—held to celebrate the individuals and businesses recognised by the awards—is an event our team have thoroughly enjoyed attending every year. The calibre of finalists we see at the dinner is always extraordinary, and it makes us exceptionally proud that this year we are amongst them. Our hearty congratulations go out to all our fellow finalists, especially those keeping us company in the Service Provider category. We wish everyone the best of luck and look forward to celebrating with you all on the night!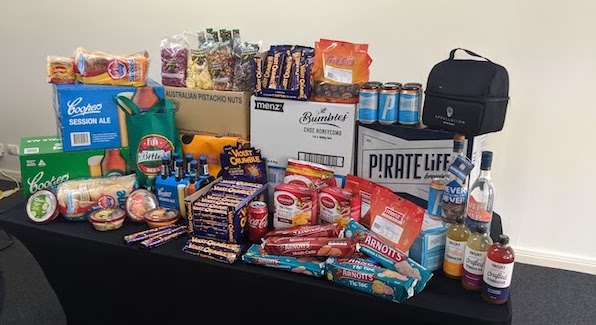 If you need assistance in any of the areas above, please contact us now.
{"authenticity_token":"CHUEGZdx8F4svpwd2KAFerBvPXjqebCFb0KDH8zHNgH-HZD9vHEnNbChUxT9sWWlhef064-wNUt-EUlAcSFXYg","session":{"language":"en","_csrf_token":"cCA1eArKm4qCvjkrqLPYjce-_I09DkPyFCJGQHZ_LSk","session_id":"2d2e3e57ed704406aa6d9002c972f365"},"csrf_request_valid":true,"current_user":null,"headers":{"QUERY_STRING":"","REQUEST_METHOD":"GET","REQUEST_URI":"/news/bright-makes-final-cut-as-foodsa-finalist","HTTP_HOST":"www.bright.com.au","HTTP_USER_AGENT":"CCBot/2.0 (https://commoncrawl.org/faq/)","HTTP_ACCEPT_ENCODING":"br,gzip","HTTP_ACCEPT_LANGUAGE":"en-US,en;q=0.5","HTTP_X_AMZN_TRACE_ID":"Root=1-6573f0c4-5dfebf8152a6251442023964","HTTP_X_FORWARDED_FOR":"10.120.2.91","HTTP_X_FORWARDED_HOST":"www.bright.com.au","HTTP_X_FORWARDED_PORT":"80","HTTP_X_FORWARDED_PROTO":"https","HTTP_X_FORWARDED_SERVER":"traefik-655dc6b579-qsmgs","HTTP_X_REAL_IP":"10.120.2.91","SERVER_NAME":"www.bright.com.au","SERVER_PORT":"443","PATH_INFO":"/news/bright-makes-final-cut-as-foodsa-finalist","skylight.request_id":"5a4f4939-9e42-40b7-a93c-7bba3861542c"},"params":{"slug":"news","slug2":"bright-makes-final-cut-as-foodsa-finalist","format":"html"},"language":"en","environment":"production","is_xhr":false,"instance":{"id":49,"uuid":"3f730085-5509-4be7-99c9-6a716c75bb6a","name":"bright"},"location":{"url":"https://www.bright.com.au/news/bright-makes-final-cut-as-foodsa-finalist","href":"/news/bright-makes-final-cut-as-foodsa-finalist","host":"www.bright.com.au","pathname":"/news/bright-makes-final-cut-as-foodsa-finalist","search":{}},"page":{"id":4222,"slug":"news","enable_profiler":false,"layout":"templates/6","layout_name":"templates/6","metadata":null},"layout":{"metadata":{"id":6,"name":"News Template","type":"page","file_type":"template","last_edit":1661938165923,"is_default":false,"use_studio_bs5":false,"use_design_system":true}},"visitor":{"ip":"10.120.2.91"},"useragent":"CCBot/2.0 (https://commoncrawl.org/faq/)","device":{"bot":true,"bot_name":"ccBot crawler","device_brand":null,"device_name":null,"device_type":null,"full_version":null,"known":false,"name":null,"os_full_version":null,"os_name":null},"cookies":{},"version":"131bcc176b04bbd3cd19a57ac57395a74b949760","post_params":"","hcaptcha_site_key":"ce2a4f04-a5cf-4da6-bd8a-da2e74c8913a","globals":{"time_zones":{"all":"Returns array of all time zones","us_zones":"Returns array of all us time zones"}},"modules":{"siteglide_menu":{"name":"siteglide_menu","scope_name":"siteglide_menu","version":null,"version_info":{},"subscription_info":{}},"siteglide_system":{"name":"siteglide_system","scope_name":"siteglide_system","version":null,"version_info":{},"subscription_info":{}},"siteglide_authors":{"name":"siteglide_authors","scope_name":"siteglide_authors","version":null,"version_info":{},"subscription_info":{}},"siteglide_design_system":{"name":"siteglide_design_system","scope_name":"siteglide_design_system","version":null,"version_info":{},"subscription_info":{}},"siteglide_media_downloads":{"name":"siteglide_media_downloads","scope_name":"siteglide_media_downloads","version":null,"version_info":{},"subscription_info":{}},"siteglide_blog":{"name":"siteglide_blog","scope_name":"siteglide_blog","version":null,"version_info":{},"subscription_info":{}}},"constants":"[FILTERED]","flash":{},"exports":{"categories":{"path":{"/home-category":"12865","/news-feed":"606241","/casestudies":"606242"},"items":{"12865":{"id":"12865","external_id":"2aae91cd-1581-4ebc-94d2-b911f25141bb","name":"Home Category","enabled":"true","parent":null,"slug":"home-category","full_slug":"/home-category","image":null,"image_alt":null,"description":null,"meta_title":null,"meta_desc":null,"og_title":null,"og_desc":null,"og_type":null,"twitter_type":null},"606241":{"id":"606241","external_id":"2ba95c3f-47bf-494f-931e-d5de1b0454e2","name":"News","enabled":"true","parent":null,"slug":"news-feed","full_slug":"/news-feed","image":null,"image_alt":null,"description":null,"meta_title":null,"meta_desc":null,"og_title":null,"og_desc":null,"og_type":null,"twitter_type":null},"606242":{"id":"606242","external_id":"f61f3073-9a4a-408a-a515-36b691e698a2","name":"Case Studies","enabled":"true","parent":null,"slug":"casestudies","full_slug":"/casestudies","image":null,"image_alt":null,"description":null,"meta_title":null,"meta_desc":null,"og_title":null,"og_desc":null,"og_type":null,"twitter_type":null}},"data":{"12865":{"id":"12865","external_id":"2aae91cd-1581-4ebc-94d2-b911f25141bb","name":"Home Category","enabled":"true","parent":null,"slug":"home-category","full_slug":"/home-category","image":null,"image_alt":null,"description":null,"meta_title":null,"meta_desc":null,"og_title":null,"og_desc":null,"og_type":null,"twitter_type":null},"606241":{"id":"606241","external_id":"2ba95c3f-47bf-494f-931e-d5de1b0454e2","name":"News","enabled":"true","parent":null,"slug":"news-feed","full_slug":"/news-feed","image":null,"image_alt":null,"description":null,"meta_title":null,"meta_desc":null,"og_title":null,"og_desc":null,"og_type":null,"twitter_type":null},"606242":{"id":"606242","external_id":"f61f3073-9a4a-408a-a515-36b691e698a2","name":"Case Studies","enabled":"true","parent":null,"slug":"casestudies","full_slug":"/casestudies","image":null,"image_alt":null,"description":null,"meta_title":null,"meta_desc":null,"og_title":null,"og_desc":null,"og_type":null,"twitter_type":null}}},"company_information":{"properties":{"logo":"images/logo.png","logo_white":"images/footer-logo.png","vat_number":null,"company_name":"Bright Engineering Consultants","phone_number":null,"email_address":null,"address_line_1":null,"address_line_2":null,"footer_template":"2","header_template":"1","twitter_account":null,"facebook_account":null,"linkedin_account":null,"instagram_account":null,"active_campaign_id":null,"google_analytics_id":null,"google_plus_account":null,"google_analytics_view_id":null,"google_analytics_site_verification":null}},"integrations":{"properties":{"recaptcha_site_key":"6Lfivr8UAAAAABEfXZB8ead9DZhvum9xl1kRtIWo","recaptcha_secret_key":"6Lfivr8UAAAAAJJr4_N27LTVBd-ebgv3XP03zwyU"}},"user_crm_fc":{"data":{"id":"9670","name":"user","fields":{"properties":{"address":{"name":"Address","type":"input_text","live":true,"hidden":true,"order":0,"editable":true,"required":false,"validation":{}},"company":{"name":"Company","type":"datasource_multi","live":true,"hidden":true,"order":0,"editable":true,"datasource_id":"company","required":false,"validation":{}},"starred_items":{"name":"starred_items","type":"datasource_multi","live":true,"hidden":true,"order":0,"editable":true,"datasource_id":"starred_items","required":false,"validation":{}},"tag_array":{"name":"Tags","type":"datasource_multi","live":true,"hidden":true,"order":0,"editable":true,"datasource_id":"tag","required":false,"validation":{}}}}}},"is_logged_in":{"data":false},"current_user":null,"currency_map":{"data":{"AUD":"$","CAD":"$","EUR":"€","GBP":"£","NZD":"$","USD":"$"}},"siteglide_constants_loaded":{"true":true},"category_array":{"data":[]},"properties":{"data":[{"name":"enabled","value":"true"},{"name":"release_date","range":{"lt":"1702097092"}},{"name":"expiry_date","range":{"gt":"1702097092"}},{"name":"slug","value":"bright-makes-final-cut-as-foodsa-finalist"}]},"properties_records":{"data":[{"name":"enabled","value":"true"},{"name":"release_date","range":{"lt":"1702097092"}},{"name":"expiry_date","range":{"gt":"1702097092"}},{"name":"slug","value":"bright-makes-final-cut-as-foodsa-finalist"}]},"webapp_5":{"data":{"result":{"total_entries":1,"items":[{"id":"13193","name":"Bright: a finalist in the SA Premier's Food and Beverage Industry Awards 2019","properties":{"name":"Bright: a finalist in the SA Premier's Food and Beverage Industry Awards 2019","slug":"bright-makes-final-cut-as-foodsa-finalist","enabled":true,"og_desc":null,"og_type":null,"og_title":null,"meta_desc":"Earlier this month, we received some very exciting news: Bright Engineering Consultants has been selected as a finalist in the South Australian Premier's Food and Beverage Industry Awards for 2019!","weighting":20191015,"meta_title":"Bright: Finalist In The SA Premier's Food And Beverage Industry Awards 2019","expiry_date":2145916800,"release_date":1571108313,"twitter_type":null,"category_array":["606241"],"webapp_field_5_2":"

Earlier this month, we received some very exciting news: Bright Engineering Consultants has been selected as a finalist in the South Australian Premier's Food and Beverage Industry Awards for 2019!

\n

We're thrilled to have been selected in the Service Provider category and to be recognised alongside so many of the South Australian food and beverage companies we love—and love to work with!


\n

Now that we've had some time to process the good news (and clear away the celebratory snacks), we wanted to take a moment to express our sincere and enthusiastic thanks to everyone who has supported us on our journey so far. From the first day we opened our doors in Adelaide in 2016, we've been blessed to work with some absolutely phenomenal clients in South Australia and around the country. We're proud to say that among them are many of our state's iconic manufacturers.

\n

Bright has been a member of Food South Australia for as long as we've been around. Their ethos of 'feeding connections' has strengthened our understanding of the local food and beverage landscape, and the networks that we've formed as a result have been invaluable. By working with South Australian industry leaders, we've been able to focus on the specific needs of our local producers, allowing us to deliver solutions that support this important industry and prepare for its exiting future.

\n

Our vision is to inspire state-of-the-art manufacturing for the creation of food and beverages. We strive to bring innovation and best practice to everything we do. To realise our vision, we've expanded our team, our offerings, and our equipment. Over the years, we've continuously improved our professional practices and technologies, and have focused heavily on adding value and achieving better outcomes for our clients. In 2019, the theme of the South Australian Premier's Food and Beverage Industry Awards is 'leading the future', and we could think of no better time for Bright Engineering Consultants to engage with the awards.

\n

The gala dinner—held to celebrate the individuals and businesses recognised by the awards—is an event our team have thoroughly enjoyed attending every year. The calibre of finalists we see at the dinner is always extraordinary, and it makes us exceptionally proud that this year we are amongst them. Our hearty congratulations go out to all our fellow finalists, especially those keeping us company in the Service Provider category. We wish everyone the best of luck and look forward to celebrating with you all on the night!

\n

\n

\n

","webapp_field_5_3":"Peter Mauger","webapp_field_5_4":"images/news/SAPFBIA2019_finalist_black.jpg","webapp_field_5_5":"","webapp_field_5_6":"","webapp_field_5_7":"https://www.bright.com.au/team/peter-mauger","webapp_field_5_9":["Centre Centre"],"webapp_name":"News","webapp_slug":"news","webapp_detail":true,"webapp_detail_template":null,"webapp_detail_default_layout":"default"},"model":"webapp_5","create_date":"1572923074","last_edit_date":"1661905360","creator":null,"webapp_name":"News","webapp_slug":"news","webapp_detail":true,"webapp_detail_template":null,"webapp_detail_default_layout":"default","slug":"bright-makes-final-cut-as-foodsa-finalist","weighting":20191015,"release_date":1571108313,"expiry_date":2145916800,"enabled":true,"category_array":["606241"],"meta_title":"Bright: Finalist In The SA Premier's Food And Beverage Industry Awards 2019","meta_desc":"Earlier this month, we received some very exciting news: Bright Engineering Consultants has been selected as a finalist in the South Australian Premier's Food and Beverage Industry Awards for 2019!","og_title":null,"og_desc":null,"og_type":null,"twitter_type":null,"Content":"

Earlier this month, we received some very exciting news: Bright Engineering Consultants has been selected as a finalist in the South Australian Premier's Food and Beverage Industry Awards for 2019!

\n

We're thrilled to have been selected in the Service Provider category and to be recognised alongside so many of the South Australian food and beverage companies we love—and love to work with!


\n

Now that we've had some time to process the good news (and clear away the celebratory snacks), we wanted to take a moment to express our sincere and enthusiastic thanks to everyone who has supported us on our journey so far. From the first day we opened our doors in Adelaide in 2016, we've been blessed to work with some absolutely phenomenal clients in South Australia and around the country. We're proud to say that among them are many of our state's iconic manufacturers.

\n

Bright has been a member of Food South Australia for as long as we've been around. Their ethos of 'feeding connections' has strengthened our understanding of the local food and beverage landscape, and the networks that we've formed as a result have been invaluable. By working with South Australian industry leaders, we've been able to focus on the specific needs of our local producers, allowing us to deliver solutions that support this important industry and prepare for its exiting future.

\n

Our vision is to inspire state-of-the-art manufacturing for the creation of food and beverages. We strive to bring innovation and best practice to everything we do. To realise our vision, we've expanded our team, our offerings, and our equipment. Over the years, we've continuously improved our professional practices and technologies, and have focused heavily on adding value and achieving better outcomes for our clients. In 2019, the theme of the South Australian Premier's Food and Beverage Industry Awards is 'leading the future', and we could think of no better time for Bright Engineering Consultants to engage with the awards.

\n

The gala dinner—held to celebrate the individuals and businesses recognised by the awards—is an event our team have thoroughly enjoyed attending every year. The calibre of finalists we see at the dinner is always extraordinary, and it makes us exceptionally proud that this year we are amongst them. Our hearty congratulations go out to all our fellow finalists, especially those keeping us company in the Service Provider category. We wish everyone the best of luck and look forward to celebrating with you all on the night!

\n

\n

\n

","Author":"Peter Mauger","Image 1":"images/news/SAPFBIA2019_finalist_black.jpg","Image 2":"","Image 3":"","Author link":"https://www.bright.com.au/team/peter-mauger","Image Position":["Centre Centre"],"webapp_id":"5","full_slug":"/news/bright-makes-final-cut-as-foodsa-finalist"}]}}}}}