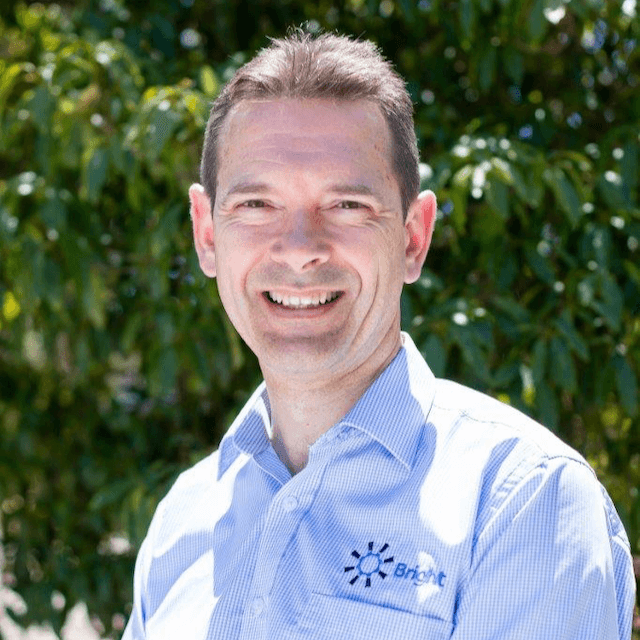 Tom Loipersberger
Technical Drafting Engineer
Tom is an Engineering Drafter who has extensive experience in various industries including manufacturing, fabrication, R&D, food and beverage and special-purpose machinery projects. He has experience in project management, environmental management, quality systems auditing and plant design.
Tom has qualifications in metallurgical engineering and metrology through Uni SA and TAFE. He specialises in 3D design drafting in Inventor and has many years of AutoCAD experience.
At Bright Engineering Consultants, Tom approaches projects in an enthusiastic and capable manner.
Phone:
0434 876 198
Email:

If you need assistance in any of the areas above, please contact us now.
{"authenticity_token":"627Fxtilvif3D/zrt3e04N+64Q5x4Ssa+K+B4DLhumOnebcznn9AH519Saq/9kS05ME2VH+Yww/1zSTzyHk3Gw==","session":{"language":"en","_csrf_token":"xHNcJIeEHMw2mtn+B11kD3cmsKbWclcKwden132sumw=","session_id":"cab7c5e151472fd825229e199a2e58a9"},"csrf_request_valid":true,"current_user":null,"headers":{"QUERY_STRING":"","REQUEST_METHOD":"GET","REQUEST_URI":"/team/tom-loipersberger","HTTP_HOST":"www.bright.com.au","HTTP_USER_AGENT":"CCBot/2.0 (https://commoncrawl.org/faq/)","HTTP_ACCEPT_ENCODING":"br,gzip","HTTP_ACCEPT_LANGUAGE":"en-US,en;q=0.5","HTTP_IF_MODIFIED_SINCE":"Sun, 05 Dec 2021 16:15:21 GMT","HTTP_X_AMZN_TRACE_ID":"Root=1-62f5b2f8-5d8c73df16f1595166cf43de","HTTP_X_FORWARDED_FOR":"10.120.42.134","HTTP_X_FORWARDED_HOST":"www.bright.com.au","HTTP_X_FORWARDED_PORT":"80","HTTP_X_FORWARDED_PROTO":"https","HTTP_X_FORWARDED_SERVER":"traefik-54b894f58c-cmpq6","HTTP_X_REAL_IP":"10.120.42.134","SERVER_NAME":"www.bright.com.au","SERVER_PORT":"443","PATH_INFO":"/team/tom-loipersberger","skylight.request_id":"f00b247b-770a-43ae-ae16-e07a7d805ced"},"params":{"slug":"team","slug2":"tom-loipersberger","format":"html"},"language":"en","environment":"production","is_xhr":false,"instance":{"id":49,"uuid":"3f730085-5509-4be7-99c9-6a716c75bb6a","name":"bright"},"location":{"url":"https://www.bright.com.au/team/tom-loipersberger","href":"/team/tom-loipersberger","host":"www.bright.com.au","pathname":"/team/tom-loipersberger","search":{}},"page":{"id":1909,"slug":"team","enable_profiler":false,"layout":"templates/5","layout_name":"templates/5","metadata":null},"layout":{"metadata":{"id":5,"name":"Staff Template","type":"page","file_type":"template","last_edit":1645607976808,"is_default":false,"use_studio_bs5":false,"use_design_system":false}},"visitor":{"ip":"10.120.42.134"},"useragent":"CCBot/2.0 (https://commoncrawl.org/faq/)","device":{"bot":true,"bot_name":"ccBot crawler","device_brand":null,"device_name":null,"device_type":null,"full_version":null,"known":false,"name":null,"os_full_version":null,"os_name":null},"cookies":{},"version":"ef9ddd545869d1f17a64cffd600be77e2bd6a7f0-1660116858235","post_params":"","hcaptcha_site_key":"ce2a4f04-a5cf-4da6-bd8a-da2e74c8913a","modules":{"siteglide_menu":{"name":"siteglide_menu","scope_name":"siteglide_menu","version_info":{},"subscription_info":{}},"siteglide_system":{"name":"siteglide_system","scope_name":"siteglide_system","version_info":{},"subscription_info":{}},"siteglide_authors":{"name":"siteglide_authors","scope_name":"siteglide_authors","version_info":{},"subscription_info":{}},"siteglide_design_system":{"name":"siteglide_design_system","scope_name":"siteglide_design_system","version_info":{},"subscription_info":{}},"siteglide_media_downloads":{"name":"siteglide_media_downloads","scope_name":"siteglide_media_downloads","version_info":{},"subscription_info":{}},"siteglide_blog":{"name":"siteglide_blog","scope_name":"siteglide_blog","version_info":{},"subscription_info":{}}},"constants":"[FILTERED]","flash":{},"exports":{"categories":{"path":{"/home-category":"12865"},"items":{"12865":{"id":"12865","external_id":"2aae91cd-1581-4ebc-94d2-b911f25141bb","name":"Home Category","enabled":"true","parent":null,"slug":"home-category","full_slug":"/home-category","image":null,"image_alt":null,"description":null,"meta_title":null,"meta_desc":null,"og_title":null,"og_desc":null,"og_type":null,"twitter_type":null}},"data":{"12865":{"id":"12865","external_id":"2aae91cd-1581-4ebc-94d2-b911f25141bb","name":"Home Category","enabled":"true","parent":null,"slug":"home-category","full_slug":"/home-category","image":null,"image_alt":null,"description":null,"meta_title":null,"meta_desc":null,"og_title":null,"og_desc":null,"og_type":null,"twitter_type":null}}},"company_information":{"properties":{"logo":"images/logo.png","logo_white":"images/footer-logo.png","vat_number":null,"company_name":"Bright Engineering Consultants","phone_number":null,"email_address":null,"address_line_1":null,"address_line_2":null,"footer_template":"2","header_template":"1","twitter_account":null,"facebook_account":null,"linkedin_account":null,"instagram_account":null,"active_campaign_id":null,"google_analytics_id":null,"google_plus_account":null,"google_analytics_view_id":null,"google_analytics_site_verification":null}},"integrations":{"properties":{"recaptcha_site_key":"6Lfivr8UAAAAABEfXZB8ead9DZhvum9xl1kRtIWo","recaptcha_secret_key":"6Lfivr8UAAAAAJJr4_N27LTVBd-ebgv3XP03zwyU"}},"user_crm_fc":{"data":{"id":"9670","name":"user","fields":{"properties":{"address":{"name":"Address","type":"input_text","live":true,"hidden":true,"order":0,"editable":true,"required":false,"validation":{}},"company":{"name":"Company","type":"datasource_multi","live":true,"hidden":true,"order":0,"editable":true,"datasource_id":"company","required":false,"validation":{}},"starred_items":{"name":"starred_items","type":"datasource_multi","live":true,"hidden":true,"order":0,"editable":true,"datasource_id":"starred_items","required":false,"validation":{}},"tag_array":{"name":"Tags","type":"datasource_multi","live":true,"hidden":true,"order":0,"editable":true,"datasource_id":"tag","required":false,"validation":{}}}}}},"is_logged_in":{"data":false},"current_user":null,"currency_map":{"data":{"AUD":"$","CAD":"$","EUR":"€","GBP":"£","NZD":"$","USD":"$"}},"siteglide_constants_loaded":{"true":true},"category_array":{"data":[]},"properties":{"data":[{"name":"enabled","value":"true"},{"name":"release_date","range":{"lt":"1660269305"}},{"name":"expiry_date","range":{"gt":"1660269305"}},{"name":"slug","value":"tom-loipersberger"}]},"properties_records":{"data":[{"name":"enabled","value":"true"},{"name":"release_date","range":{"lt":"1660269305"}},{"name":"expiry_date","range":{"gt":"1660269305"}},{"name":"slug","value":"tom-loipersberger"}]},"webapp_4":{"data":{"result":{"total_entries":1,"items":[{"id":"12859","name":"Tom Loipersberger","properties":{"name":"Tom Loipersberger","slug":"tom-loipersberger","enabled":true,"og_desc":null,"og_type":null,"og_title":null,"meta_desc":null,"weighting":1190,"meta_title":"","expiry_date":2145916800,"release_date":1527552000,"twitter_type":null,"category_array":[],"webapp_field_4_1":"Technical Drafting Engineer","webapp_field_4_2":"images/staff/tom-loipersberger.png","webapp_field_4_3":"0434 876 198","webapp_field_4_4":"116,111,109,46,108,111,105,112,101,114,115,98,101,114,103,101,114,64,98,114,105,103,104,116,46,99,111,109,46,97,117","webapp_field_4_5":"https://www.linkedin.com/in/tomloipers/","webapp_field_4_6":"Tom Loipersberger","webapp_field_4_7":"Tom is an Engineering Drafter who has extensive experience in various industries including manufacturing, fabrication, R&D, food and beverage and special-purpose machinery projects. He has experience in project management, environmental management, quality systems auditing and plant design.","webapp_field_4_8":"

Tom is an Engineering Drafter who has extensive experience in various industries including manufacturing, fabrication, R&D, food and beverage and special-purpose machinery projects. He has experience in project management, environmental management, quality systems auditing and plant design.

\n

Tom has qualifications in metallurgical engineering and metrology through Uni SA and TAFE. He specialises in 3D design drafting in Inventor and has many years of AutoCAD experience.

\n

At Bright Engineering Consultants, Tom approaches projects in an enthusiastic and capable manner.

","webapp_name":"Team","webapp_slug":"team","webapp_detail":true,"webapp_detail_template":null,"webapp_detail_default_layout":"default"},"model":"webapp_4","create_date":"1572354381","last_edit_date":"1619038834","creator":null,"webapp_name":"Team","webapp_slug":"team","webapp_detail":true,"webapp_detail_template":null,"webapp_detail_default_layout":"default","slug":"tom-loipersberger","weighting":1190,"release_date":1527552000,"expiry_date":2145916800,"enabled":true,"category_array":[],"meta_title":"Tom Loipersberger","meta_desc":null,"og_title":null,"og_desc":null,"og_type":null,"twitter_type":null,"Title":"Technical Drafting Engineer","Photo":"images/staff/tom-loipersberger.png","Phone Number":"0434 876 198","Email Address":"116,111,109,46,108,111,105,112,101,114,115,98,101,114,103,101,114,64,98,114,105,103,104,116,46,99,111,109,46,97,117","LinkedIn":"https://www.linkedin.com/in/tomloipers/","meta_description":"Tom is an Engineering Drafter who has extensive experience in various industries including manufacturing, fabrication, R&D, food and beverage and special-purpose machinery projects. He has experience in project management, environmental management, quality systems auditing and plant design.","Item Description":"

Tom is an Engineering Drafter who has extensive experience in various industries including manufacturing, fabrication, R&D, food and beverage and special-purpose machinery projects. He has experience in project management, environmental management, quality systems auditing and plant design.

\n

Tom has qualifications in metallurgical engineering and metrology through Uni SA and TAFE. He specialises in 3D design drafting in Inventor and has many years of AutoCAD experience.

\n

At Bright Engineering Consultants, Tom approaches projects in an enthusiastic and capable manner.

","webapp_id":"4","full_slug":"/team/tom-loipersberger"}]}}}}}