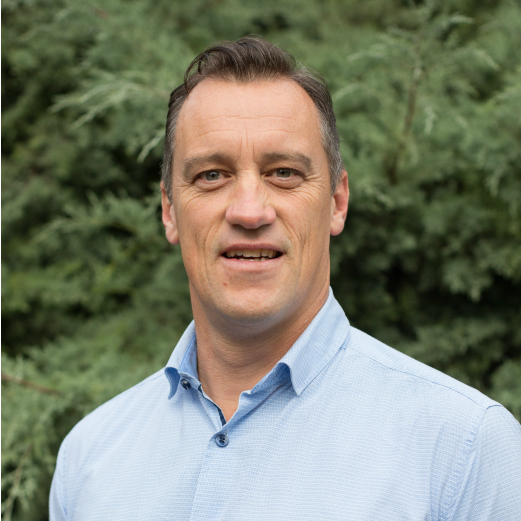 Mark Winter
Senior Project Manager
As a senior project manager, Mark has more than 20 years' experience in the food and beverage industry. He has experience in many sectors, including beverages, oils, baking and grains. He has experience in multiple states, and also in New Zealand.
Mark has an associate degree in Mechanical Engineering and regularly completes externally delivered training.
He has a strong project management background, and has completed large projects for many clients. He knows how to manage multiple contractors to a timeline and budget.
Mark also regularly completes process design and drafting. He has many years' experience with AutoCAD in P&ID's, layouts and 3D isometrics.
Phone:
(07) 3703 1280
Email:

If you need assistance in any of the areas above, please contact us now.
{"authenticity_token":"4ibThIxpN5exJ65y3/eLxzqfh8fSXXh+SZ0Pab4u08jwb8zHIhL4C69QAHxanR/5FfcB7j+PjUOD49d589AheA==","session":{"language":"en","_csrf_token":"aO7W1b10wVT6eT64P91GX7Yv88AbmJcibYmiaGBkkzA=","session_id":"0751d2ac884e465654ed75ba75503908"},"csrf_request_valid":true,"current_user":null,"headers":{"QUERY_STRING":"","REQUEST_METHOD":"GET","REQUEST_URI":"/team/mark-winter","HTTP_HOST":"www.bright.com.au","HTTP_USER_AGENT":"CCBot/2.0 (https://commoncrawl.org/faq/)","HTTP_ACCEPT_ENCODING":"br,gzip","HTTP_ACCEPT_LANGUAGE":"en-US,en;q=0.5","HTTP_IF_MODIFIED_SINCE":"Sun, 05 Dec 2021 17:26:19 GMT","HTTP_X_AMZN_TRACE_ID":"Root=1-62f5c40d-64bacb82542bccae137d95fb","HTTP_X_FORWARDED_FOR":"10.120.39.54","HTTP_X_FORWARDED_HOST":"www.bright.com.au","HTTP_X_FORWARDED_PORT":"80","HTTP_X_FORWARDED_PROTO":"https","HTTP_X_FORWARDED_SERVER":"traefik-54b894f58c-cmpq6","HTTP_X_REAL_IP":"10.120.39.54","SERVER_NAME":"www.bright.com.au","SERVER_PORT":"443","PATH_INFO":"/team/mark-winter","skylight.request_id":"7e46746e-5ab2-4419-8e2d-d75f3b75077e"},"params":{"slug":"team","slug2":"mark-winter","format":"html"},"language":"en","environment":"production","is_xhr":false,"instance":{"id":49,"uuid":"3f730085-5509-4be7-99c9-6a716c75bb6a","name":"bright"},"location":{"url":"https://www.bright.com.au/team/mark-winter","href":"/team/mark-winter","host":"www.bright.com.au","pathname":"/team/mark-winter","search":{}},"page":{"id":1909,"slug":"team","enable_profiler":false,"layout":"templates/5","layout_name":"templates/5","metadata":null},"layout":{"metadata":{"id":5,"name":"Staff Template","type":"page","file_type":"template","last_edit":1645607976808,"is_default":false,"use_studio_bs5":false,"use_design_system":false}},"visitor":{"ip":"10.120.39.54"},"useragent":"CCBot/2.0 (https://commoncrawl.org/faq/)","device":{"bot":true,"bot_name":"ccBot crawler","device_brand":null,"device_name":null,"device_type":null,"full_version":null,"known":false,"name":null,"os_full_version":null,"os_name":null},"cookies":{},"version":"ef9ddd545869d1f17a64cffd600be77e2bd6a7f0-1660116858235","post_params":"","hcaptcha_site_key":"ce2a4f04-a5cf-4da6-bd8a-da2e74c8913a","modules":{"siteglide_menu":{"name":"siteglide_menu","scope_name":"siteglide_menu","version_info":{},"subscription_info":{}},"siteglide_system":{"name":"siteglide_system","scope_name":"siteglide_system","version_info":{},"subscription_info":{}},"siteglide_authors":{"name":"siteglide_authors","scope_name":"siteglide_authors","version_info":{},"subscription_info":{}},"siteglide_design_system":{"name":"siteglide_design_system","scope_name":"siteglide_design_system","version_info":{},"subscription_info":{}},"siteglide_media_downloads":{"name":"siteglide_media_downloads","scope_name":"siteglide_media_downloads","version_info":{},"subscription_info":{}},"siteglide_blog":{"name":"siteglide_blog","scope_name":"siteglide_blog","version_info":{},"subscription_info":{}}},"constants":"[FILTERED]","flash":{},"exports":{"categories":{"path":{"/home-category":"12865"},"items":{"12865":{"id":"12865","external_id":"2aae91cd-1581-4ebc-94d2-b911f25141bb","name":"Home Category","enabled":"true","parent":null,"slug":"home-category","full_slug":"/home-category","image":null,"image_alt":null,"description":null,"meta_title":null,"meta_desc":null,"og_title":null,"og_desc":null,"og_type":null,"twitter_type":null}},"data":{"12865":{"id":"12865","external_id":"2aae91cd-1581-4ebc-94d2-b911f25141bb","name":"Home Category","enabled":"true","parent":null,"slug":"home-category","full_slug":"/home-category","image":null,"image_alt":null,"description":null,"meta_title":null,"meta_desc":null,"og_title":null,"og_desc":null,"og_type":null,"twitter_type":null}}},"company_information":{"properties":{"logo":"images/logo.png","logo_white":"images/footer-logo.png","vat_number":null,"company_name":"Bright Engineering Consultants","phone_number":null,"email_address":null,"address_line_1":null,"address_line_2":null,"footer_template":"2","header_template":"1","twitter_account":null,"facebook_account":null,"linkedin_account":null,"instagram_account":null,"active_campaign_id":null,"google_analytics_id":null,"google_plus_account":null,"google_analytics_view_id":null,"google_analytics_site_verification":null}},"integrations":{"properties":{"recaptcha_site_key":"6Lfivr8UAAAAABEfXZB8ead9DZhvum9xl1kRtIWo","recaptcha_secret_key":"6Lfivr8UAAAAAJJr4_N27LTVBd-ebgv3XP03zwyU"}},"user_crm_fc":{"data":{"id":"9670","name":"user","fields":{"properties":{"address":{"name":"Address","type":"input_text","live":true,"hidden":true,"order":0,"editable":true,"required":false,"validation":{}},"company":{"name":"Company","type":"datasource_multi","live":true,"hidden":true,"order":0,"editable":true,"datasource_id":"company","required":false,"validation":{}},"starred_items":{"name":"starred_items","type":"datasource_multi","live":true,"hidden":true,"order":0,"editable":true,"datasource_id":"starred_items","required":false,"validation":{}},"tag_array":{"name":"Tags","type":"datasource_multi","live":true,"hidden":true,"order":0,"editable":true,"datasource_id":"tag","required":false,"validation":{}}}}}},"is_logged_in":{"data":false},"current_user":null,"currency_map":{"data":{"AUD":"$","CAD":"$","EUR":"€","GBP":"£","NZD":"$","USD":"$"}},"siteglide_constants_loaded":{"true":true},"category_array":{"data":[]},"properties":{"data":[{"name":"enabled","value":"true"},{"name":"release_date","range":{"lt":"1660273677"}},{"name":"expiry_date","range":{"gt":"1660273677"}},{"name":"slug","value":"mark-winter"}]},"properties_records":{"data":[{"name":"enabled","value":"true"},{"name":"release_date","range":{"lt":"1660273677"}},{"name":"expiry_date","range":{"gt":"1660273677"}},{"name":"slug","value":"mark-winter"}]},"webapp_4":{"data":{"result":{"total_entries":1,"items":[{"id":"12852","name":"Mark Winter","properties":{"name":"Mark Winter","slug":"mark-winter","enabled":true,"og_desc":null,"og_type":null,"og_title":null,"meta_desc":null,"weighting":1100,"meta_title":"Mark Winter","expiry_date":2145916800,"release_date":1526515200,"twitter_type":null,"category_array":[],"webapp_field_4_1":"Senior Project Manager","webapp_field_4_2":"images/staff/Mark-Winter.png","webapp_field_4_3":"(07) 3703 1280","webapp_field_4_4":"109,97,114,107,46,119,105,110,116,101,114,64,98,114,105,103,104,116,46,99,111,109,46,97,117","webapp_field_4_5":"","webapp_field_4_6":"Mark Winter","webapp_field_4_7":"","webapp_field_4_8":"

As a senior project manager, Mark has more than 20 years' experience in the food and beverage industry. He has experience in many sectors, including beverages,\n    oils, baking and grains. He has experience in multiple states, and also in New Zealand.

\n

Mark has an associate degree in Mechanical Engineering and regularly completes externally delivered training.

\n

He has a strong project management background, and has completed large projects for many clients. He knows how to manage multiple contractors to a timeline\n    and budget.

\n

Mark also regularly completes process design and drafting. He has many years' experience with AutoCAD in P&ID's, layouts and 3D isometrics.

","webapp_name":"Team","webapp_slug":"team","webapp_detail":true,"webapp_detail_template":null,"webapp_detail_default_layout":"default"},"model":"webapp_4","create_date":"1572354381","last_edit_date":"1619038834","creator":null,"webapp_name":"Team","webapp_slug":"team","webapp_detail":true,"webapp_detail_template":null,"webapp_detail_default_layout":"default","slug":"mark-winter","weighting":1100,"release_date":1526515200,"expiry_date":2145916800,"enabled":true,"category_array":[],"meta_title":"Mark Winter","meta_desc":null,"og_title":null,"og_desc":null,"og_type":null,"twitter_type":null,"Title":"Senior Project Manager","Photo":"images/staff/Mark-Winter.png","Phone Number":"(07) 3703 1280","Email Address":"109,97,114,107,46,119,105,110,116,101,114,64,98,114,105,103,104,116,46,99,111,109,46,97,117","LinkedIn":"","meta_description":"","Item Description":"

As a senior project manager, Mark has more than 20 years' experience in the food and beverage industry. He has experience in many sectors, including beverages,\n    oils, baking and grains. He has experience in multiple states, and also in New Zealand.

\n

Mark has an associate degree in Mechanical Engineering and regularly completes externally delivered training.

\n

He has a strong project management background, and has completed large projects for many clients. He knows how to manage multiple contractors to a timeline\n    and budget.

\n

Mark also regularly completes process design and drafting. He has many years' experience with AutoCAD in P&ID's, layouts and 3D isometrics.

","webapp_id":"4","full_slug":"/team/mark-winter"}]}}}}}