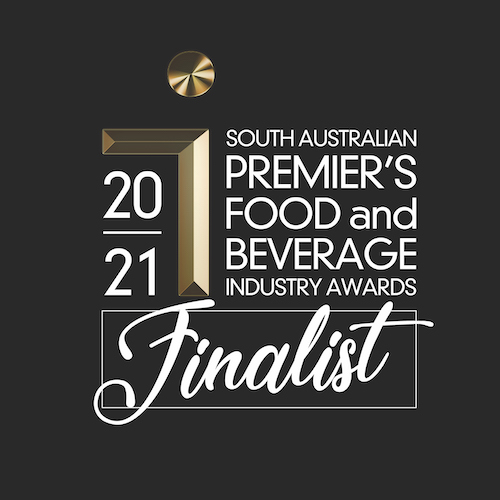 Bright as Finalist in Food SA Awards - Again in 2021
---
---
Bright a Finalist in the Service Provider award category, 2021 SA Premier's Food and Beverage Industry Awards
It is with delight that we share the news that we have been selected as finalists in the SA Premier's Food and Beverage Industry Awards, in the Service Provider category (under 15 FTEs).


The theme for 2021 has been 'Turning the Page' and acknowledges the challenges faced over the last 18 months by our industry and indeed the world. The judges noted our ability to embrace the learnings and future opportunities which have come out of these circumstances while we have continued to be in stride with our vision as being the Industry's trusted partner delivering state of the art solutions to our clients.
This year's selection is particularly special as it is our second time as a finalist. We were grateful for the judges' feedback in the 2019 Awards as it provided wisdom and guidance which we have taken on board. In 2019 we were recognised for our team culture, innovating thinking and technologies and diversity of people and knowledge and the continuous improvement focus for areas for development, and we believe this was a very solid foundation on which to keep developing our business.
At the time of the 2019/20 Awards, we could not have possibly anticipated how the world would change and we are particularly grateful that our business grew 25% since last year. We have seen the impact of the pandemic on our industry first hand, and we were lucky that our combined skill set and ability to adapt to the needs of our clients has helped this growth.
One area we are passionate about is innovative technologies such as 3D modelling within point clouds and augmented reality. With these technologies we have been able to create significant cost savings to our clients by being able to visually explain complex concepts. Specifically, travel costs, number of visits, reducing error rates, and clarity of presenting complex information have all been areas where our investment in software, specialised equipment and upskilling has paid off for our clients.
Over the last year, we have also invested in our own artificial intelligence powered, CNC controlled, IoT viewable agricultural setup, which we're setting up alongside other equipment in our test lab. We've also set up our own mobile industrial computer with a full suite of process instrumentation which, at the time of writing, is monitoring an exiting water treatment installation at a client site, to give us accurate data on which we can base our system upgrade design.
After 5 years of continued growth, we have consolidated and restructured this year, ready for the next stage of controlled growth. We have introduced a General Manager to improve our business systems, promoted staff internally and recruited a specialist position, integrated strategic partnerships to boost our flexible workforce, and worked with our business services providers (IT, legal, accounting) to ensure they can support the next phase of Bright's existence.
Immersion in and contribution to our industry ensures we not only keep up with cutting edge technologies used across our sector, but are provided with opportunities to lead some of these. Involvement with industry bodies such as FoodSA, Engineers Australia, IChemE, BusinessSA, the Dairy Industry Association, and the Winery Engineers Association also ensure we stay current, collaborative and that we contribute to the body of knowledge and interconnectedness across our diverse sectors.
From our early involvement with FoodSA as regular Gala night attendees to now being a Finalist for the second time, we once again look forward to this year's event. We wish our fellow finalists the best of luck - and look forward to catching up and celebrating all of our combined achievements in this industry which we love.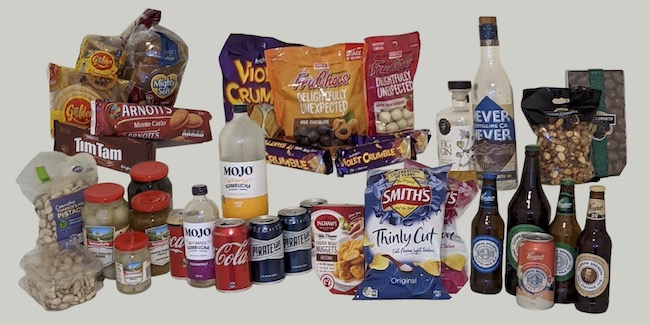 If you need assistance in any of the areas above, please contact us now.
{"authenticity_token":"p3b2FqXS1vXroJUWw1Pfx1-haS062OxtwhJJQ1iHwOf9UrwFSYfzt4jmD8CEtYj5xjtM-5D48eRl-ub15FFRmw","session":{"language":"en","_csrf_token":"BXJOAE8nLTDY6tBrqc0pputwPkWVoRBZSDxaGcmGwko","session_id":"dbcaa350718e307fc2d99f9b21e5432a"},"csrf_request_valid":true,"current_user":null,"headers":{"QUERY_STRING":"","REQUEST_METHOD":"GET","REQUEST_URI":"/news/bright-sa-award-finalist-2021","HTTP_HOST":"www.bright.com.au","HTTP_USER_AGENT":"CCBot/2.0 (https://commoncrawl.org/faq/)","HTTP_ACCEPT_ENCODING":"br,gzip","HTTP_ACCEPT_LANGUAGE":"en-US,en;q=0.5","HTTP_X_AMZN_TRACE_ID":"Root=1-6573e9dd-258b79fa58662fe434d61812","HTTP_X_FORWARDED_FOR":"10.120.76.228","HTTP_X_FORWARDED_HOST":"www.bright.com.au","HTTP_X_FORWARDED_PORT":"80","HTTP_X_FORWARDED_PROTO":"https","HTTP_X_FORWARDED_SERVER":"traefik-655dc6b579-md2zb","HTTP_X_REAL_IP":"10.120.76.228","SERVER_NAME":"www.bright.com.au","SERVER_PORT":"443","PATH_INFO":"/news/bright-sa-award-finalist-2021","skylight.request_id":"73aefbfe-cfa8-4757-9e65-2177a743cc12"},"params":{"slug":"news","slug2":"bright-sa-award-finalist-2021","format":"html"},"language":"en","environment":"production","is_xhr":false,"instance":{"id":49,"uuid":"3f730085-5509-4be7-99c9-6a716c75bb6a","name":"bright"},"location":{"url":"https://www.bright.com.au/news/bright-sa-award-finalist-2021","href":"/news/bright-sa-award-finalist-2021","host":"www.bright.com.au","pathname":"/news/bright-sa-award-finalist-2021","search":{}},"page":{"id":4222,"slug":"news","enable_profiler":false,"layout":"templates/6","layout_name":"templates/6","metadata":null},"layout":{"metadata":{"id":6,"name":"News Template","type":"page","file_type":"template","last_edit":1661938165923,"is_default":false,"use_studio_bs5":false,"use_design_system":true}},"visitor":{"ip":"10.120.76.228"},"useragent":"CCBot/2.0 (https://commoncrawl.org/faq/)","device":{"bot":true,"bot_name":"ccBot crawler","device_brand":null,"device_name":null,"device_type":null,"full_version":null,"known":false,"name":null,"os_full_version":null,"os_name":null},"cookies":{},"version":"131bcc176b04bbd3cd19a57ac57395a74b949760","post_params":"","hcaptcha_site_key":"ce2a4f04-a5cf-4da6-bd8a-da2e74c8913a","globals":{"time_zones":{"all":"Returns array of all time zones","us_zones":"Returns array of all us time zones"}},"modules":{"siteglide_menu":{"name":"siteglide_menu","scope_name":"siteglide_menu","version":null,"version_info":{},"subscription_info":{}},"siteglide_system":{"name":"siteglide_system","scope_name":"siteglide_system","version":null,"version_info":{},"subscription_info":{}},"siteglide_authors":{"name":"siteglide_authors","scope_name":"siteglide_authors","version":null,"version_info":{},"subscription_info":{}},"siteglide_design_system":{"name":"siteglide_design_system","scope_name":"siteglide_design_system","version":null,"version_info":{},"subscription_info":{}},"siteglide_media_downloads":{"name":"siteglide_media_downloads","scope_name":"siteglide_media_downloads","version":null,"version_info":{},"subscription_info":{}},"siteglide_blog":{"name":"siteglide_blog","scope_name":"siteglide_blog","version":null,"version_info":{},"subscription_info":{}}},"constants":"[FILTERED]","flash":{},"exports":{"categories":{"path":{"/home-category":"12865","/news-feed":"606241","/casestudies":"606242"},"items":{"12865":{"id":"12865","external_id":"2aae91cd-1581-4ebc-94d2-b911f25141bb","name":"Home Category","enabled":"true","parent":null,"slug":"home-category","full_slug":"/home-category","image":null,"image_alt":null,"description":null,"meta_title":null,"meta_desc":null,"og_title":null,"og_desc":null,"og_type":null,"twitter_type":null},"606241":{"id":"606241","external_id":"2ba95c3f-47bf-494f-931e-d5de1b0454e2","name":"News","enabled":"true","parent":null,"slug":"news-feed","full_slug":"/news-feed","image":null,"image_alt":null,"description":null,"meta_title":null,"meta_desc":null,"og_title":null,"og_desc":null,"og_type":null,"twitter_type":null},"606242":{"id":"606242","external_id":"f61f3073-9a4a-408a-a515-36b691e698a2","name":"Case Studies","enabled":"true","parent":null,"slug":"casestudies","full_slug":"/casestudies","image":null,"image_alt":null,"description":null,"meta_title":null,"meta_desc":null,"og_title":null,"og_desc":null,"og_type":null,"twitter_type":null}},"data":{"12865":{"id":"12865","external_id":"2aae91cd-1581-4ebc-94d2-b911f25141bb","name":"Home Category","enabled":"true","parent":null,"slug":"home-category","full_slug":"/home-category","image":null,"image_alt":null,"description":null,"meta_title":null,"meta_desc":null,"og_title":null,"og_desc":null,"og_type":null,"twitter_type":null},"606241":{"id":"606241","external_id":"2ba95c3f-47bf-494f-931e-d5de1b0454e2","name":"News","enabled":"true","parent":null,"slug":"news-feed","full_slug":"/news-feed","image":null,"image_alt":null,"description":null,"meta_title":null,"meta_desc":null,"og_title":null,"og_desc":null,"og_type":null,"twitter_type":null},"606242":{"id":"606242","external_id":"f61f3073-9a4a-408a-a515-36b691e698a2","name":"Case Studies","enabled":"true","parent":null,"slug":"casestudies","full_slug":"/casestudies","image":null,"image_alt":null,"description":null,"meta_title":null,"meta_desc":null,"og_title":null,"og_desc":null,"og_type":null,"twitter_type":null}}},"company_information":{"properties":{"logo":"images/logo.png","logo_white":"images/footer-logo.png","vat_number":null,"company_name":"Bright Engineering Consultants","phone_number":null,"email_address":null,"address_line_1":null,"address_line_2":null,"footer_template":"2","header_template":"1","twitter_account":null,"facebook_account":null,"linkedin_account":null,"instagram_account":null,"active_campaign_id":null,"google_analytics_id":null,"google_plus_account":null,"google_analytics_view_id":null,"google_analytics_site_verification":null}},"integrations":{"properties":{"recaptcha_site_key":"6Lfivr8UAAAAABEfXZB8ead9DZhvum9xl1kRtIWo","recaptcha_secret_key":"6Lfivr8UAAAAAJJr4_N27LTVBd-ebgv3XP03zwyU"}},"user_crm_fc":{"data":{"id":"9670","name":"user","fields":{"properties":{"address":{"name":"Address","type":"input_text","live":true,"hidden":true,"order":0,"editable":true,"required":false,"validation":{}},"company":{"name":"Company","type":"datasource_multi","live":true,"hidden":true,"order":0,"editable":true,"datasource_id":"company","required":false,"validation":{}},"starred_items":{"name":"starred_items","type":"datasource_multi","live":true,"hidden":true,"order":0,"editable":true,"datasource_id":"starred_items","required":false,"validation":{}},"tag_array":{"name":"Tags","type":"datasource_multi","live":true,"hidden":true,"order":0,"editable":true,"datasource_id":"tag","required":false,"validation":{}}}}}},"is_logged_in":{"data":false},"current_user":null,"currency_map":{"data":{"AUD":"$","CAD":"$","EUR":"€","GBP":"£","NZD":"$","USD":"$"}},"siteglide_constants_loaded":{"true":true},"category_array":{"data":[]},"properties":{"data":[{"name":"enabled","value":"true"},{"name":"release_date","range":{"lt":"1702095325"}},{"name":"expiry_date","range":{"gt":"1702095325"}},{"name":"slug","value":"bright-sa-award-finalist-2021"}]},"properties_records":{"data":[{"name":"enabled","value":"true"},{"name":"release_date","range":{"lt":"1702095325"}},{"name":"expiry_date","range":{"gt":"1702095325"}},{"name":"slug","value":"bright-sa-award-finalist-2021"}]},"webapp_5":{"data":{"result":{"total_entries":1,"items":[{"id":"606220","name":"Bright as Finalist in Food SA Awards - Again in 2021","properties":{"name":"Bright as Finalist in Food SA Awards - Again in 2021","slug":"bright-sa-award-finalist-2021","enabled":true,"og_desc":null,"og_type":null,"og_title":null,"meta_desc":"The team at Bright were honoured and thrilled to be picked from a bunch of high calibre candidates as finalists in the Food SA Awards 2021 in the Service Provider Category.","weighting":null,"meta_title":"Bright a Finalist in the Service Provider award category, 2021 SA Premier's Food and Beverage Industry Awards","expiry_date":2145916800,"release_date":1635136662,"twitter_type":null,"category_array":["12865","606241"],"webapp_field_5_2":"

Bright a Finalist in the Service Provider award category, 2021 SA Premier's Food and Beverage Industry Awards

\n

It is with delight that we share the news that we have been selected as finalists in the SA Premier's Food and Beverage Industry Awards, in the Service Provider category (under 15 FTEs).



\n

The theme for 2021 has been 'Turning the Page' and acknowledges the challenges faced over the last 18 months by our industry and indeed the world. The judges noted our ability to embrace the learnings and future opportunities which have come out of these circumstances while we have continued to be in stride with our vision as being the Industry's trusted partner delivering state of the art solutions to our clients.

\n

This year's selection is particularly special as it is our second time as a finalist. We were grateful for the judges' feedback in the 2019 Awards as it provided wisdom and guidance which we have taken on board. In 2019 we were recognised for our team culture, innovating thinking and technologies and diversity of people and knowledge and the continuous improvement focus for areas for development, and we believe this was a very solid foundation on which to keep developing our business.

\n

At the time of the 2019/20 Awards, we could not have possibly anticipated how the world would change and we are particularly grateful that our business grew 25% since last year.  We have seen the impact of the pandemic on our industry first hand, and we were lucky that our combined skill set and ability to adapt to the needs of our clients has helped this growth.

\n

One area we are passionate about is innovative technologies such as 3D modelling within point clouds and augmented reality. With these technologies we have been able to create significant cost savings to our clients by being able to visually explain complex concepts. Specifically, travel costs, number of visits, reducing error rates, and clarity of presenting complex information have all been areas where our investment in software, specialised equipment and upskilling has paid off for our clients.

\n

Over the last year, we have also invested in our own artificial intelligence powered, CNC controlled, IoT viewable agricultural setup, which we're setting up alongside other equipment in our test lab.  We've also set up our own mobile industrial computer with a full suite of process instrumentation which, at the time of writing, is monitoring an exiting water treatment installation at a client site, to give us accurate data on which we can base our system upgrade design.   

\n

After 5 years of continued growth, we have consolidated and restructured this year, ready for the next stage of controlled growth.  We have introduced a General Manager to improve our business systems, promoted staff internally and recruited a specialist position, integrated strategic partnerships to boost our flexible workforce, and worked with our business services providers (IT, legal, accounting) to ensure they can support the next phase of Bright's existence.

\n

Immersion in and contribution to our industry ensures we not only keep up with cutting edge technologies used across our sector, but are provided with opportunities to lead some of these. Involvement with industry bodies such as FoodSA, Engineers Australia, IChemE, BusinessSA, the Dairy Industry Association, and the Winery Engineers Association also ensure we stay current, collaborative and that we contribute to the body of knowledge and interconnectedness across our diverse sectors.

\n

From our early involvement with FoodSA as regular Gala night attendees to now being a Finalist for the second time, we once again look forward to this year's event. We wish our fellow finalists the best of luck - and  look forward to catching up and celebrating all of our combined achievements in this industry which we love.

\n

","webapp_field_5_3":"Peter Mauger","webapp_field_5_4":"images/news/finalist_image.jpg","webapp_field_5_5":"","webapp_field_5_6":"","webapp_field_5_7":"","webapp_field_5_9":[],"webapp_name":"News","webapp_slug":"news","webapp_detail":true,"webapp_detail_template":null,"webapp_detail_default_layout":"default"},"model":"webapp_5","create_date":"1634201181","last_edit_date":"1661905347","creator":null,"webapp_name":"News","webapp_slug":"news","webapp_detail":true,"webapp_detail_template":null,"webapp_detail_default_layout":"default","slug":"bright-sa-award-finalist-2021","weighting":null,"release_date":1635136662,"expiry_date":2145916800,"enabled":true,"category_array":["12865","606241"],"meta_title":"Bright a Finalist in the Service Provider award category, 2021 SA Premier's Food and Beverage Industry Awards","meta_desc":"The team at Bright were honoured and thrilled to be picked from a bunch of high calibre candidates as finalists in the Food SA Awards 2021 in the Service Provider Category.","og_title":null,"og_desc":null,"og_type":null,"twitter_type":null,"Content":"

Bright a Finalist in the Service Provider award category, 2021 SA Premier's Food and Beverage Industry Awards

\n

It is with delight that we share the news that we have been selected as finalists in the SA Premier's Food and Beverage Industry Awards, in the Service Provider category (under 15 FTEs).



\n

The theme for 2021 has been 'Turning the Page' and acknowledges the challenges faced over the last 18 months by our industry and indeed the world. The judges noted our ability to embrace the learnings and future opportunities which have come out of these circumstances while we have continued to be in stride with our vision as being the Industry's trusted partner delivering state of the art solutions to our clients.

\n

This year's selection is particularly special as it is our second time as a finalist. We were grateful for the judges' feedback in the 2019 Awards as it provided wisdom and guidance which we have taken on board. In 2019 we were recognised for our team culture, innovating thinking and technologies and diversity of people and knowledge and the continuous improvement focus for areas for development, and we believe this was a very solid foundation on which to keep developing our business.

\n

At the time of the 2019/20 Awards, we could not have possibly anticipated how the world would change and we are particularly grateful that our business grew 25% since last year.  We have seen the impact of the pandemic on our industry first hand, and we were lucky that our combined skill set and ability to adapt to the needs of our clients has helped this growth.

\n

One area we are passionate about is innovative technologies such as 3D modelling within point clouds and augmented reality. With these technologies we have been able to create significant cost savings to our clients by being able to visually explain complex concepts. Specifically, travel costs, number of visits, reducing error rates, and clarity of presenting complex information have all been areas where our investment in software, specialised equipment and upskilling has paid off for our clients.

\n

Over the last year, we have also invested in our own artificial intelligence powered, CNC controlled, IoT viewable agricultural setup, which we're setting up alongside other equipment in our test lab.  We've also set up our own mobile industrial computer with a full suite of process instrumentation which, at the time of writing, is monitoring an exiting water treatment installation at a client site, to give us accurate data on which we can base our system upgrade design.   

\n

After 5 years of continued growth, we have consolidated and restructured this year, ready for the next stage of controlled growth.  We have introduced a General Manager to improve our business systems, promoted staff internally and recruited a specialist position, integrated strategic partnerships to boost our flexible workforce, and worked with our business services providers (IT, legal, accounting) to ensure they can support the next phase of Bright's existence.

\n

Immersion in and contribution to our industry ensures we not only keep up with cutting edge technologies used across our sector, but are provided with opportunities to lead some of these. Involvement with industry bodies such as FoodSA, Engineers Australia, IChemE, BusinessSA, the Dairy Industry Association, and the Winery Engineers Association also ensure we stay current, collaborative and that we contribute to the body of knowledge and interconnectedness across our diverse sectors.

\n

From our early involvement with FoodSA as regular Gala night attendees to now being a Finalist for the second time, we once again look forward to this year's event. We wish our fellow finalists the best of luck - and  look forward to catching up and celebrating all of our combined achievements in this industry which we love.

\n

","Author":"Peter Mauger","Image 1":"images/news/finalist_image.jpg","Image 2":"","Image 3":"","Author link":"","Image Position":[],"webapp_id":"5","full_slug":"/news/bright-sa-award-finalist-2021"}]}}}}}