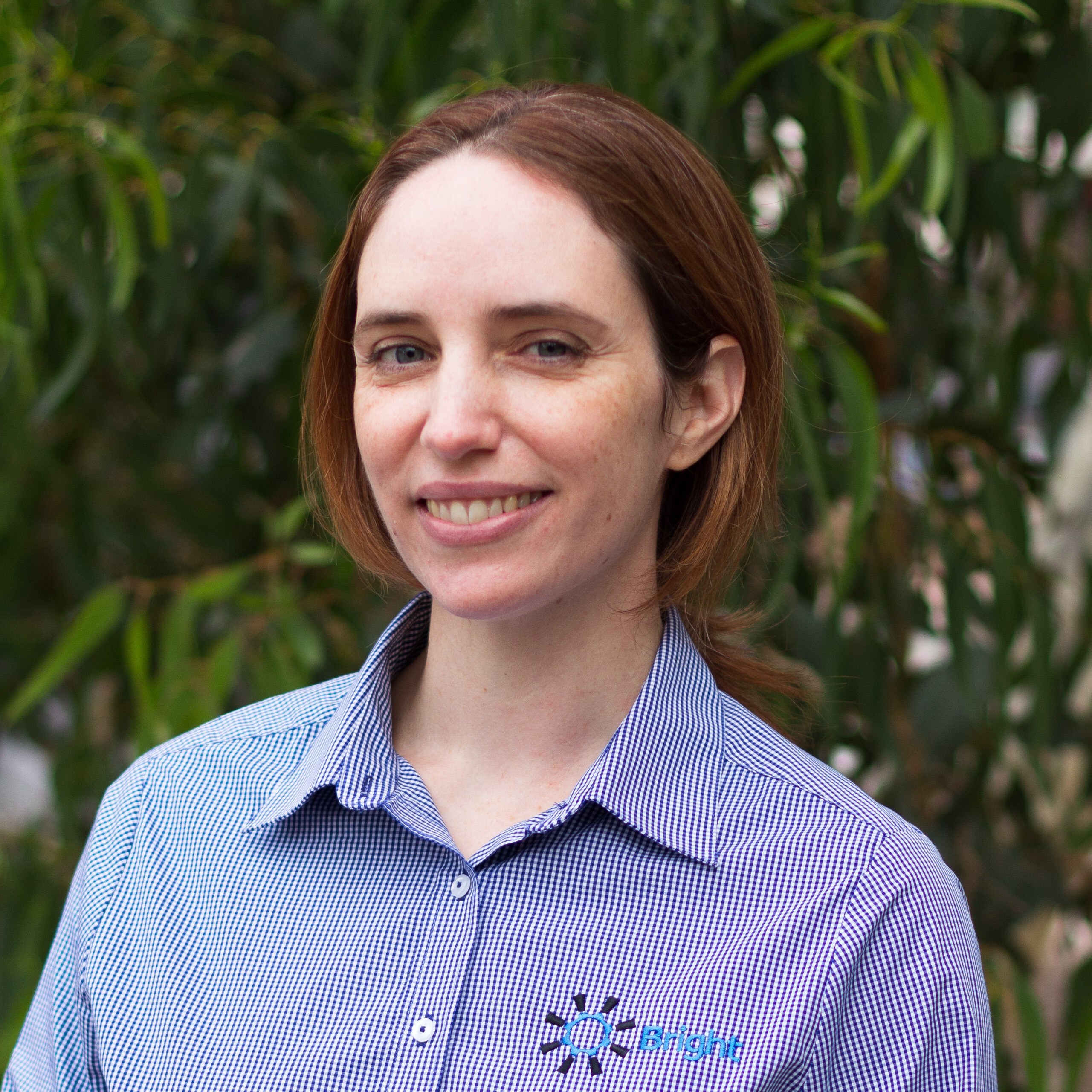 Anna Hardie
Senior Project Engineer
As a Senior Project Engineer at Bright Engineering Consultants, Anna brings many years international experience working in the pharmaceutical industry, where she has driven complex facility upgrade projects across Europe, North and South America, and Asia. She has a degree in Chemical Engineering with honours from the University of Adelaide, supplemented with various courses in project leadership, workshop facilitation and LEAN principles.
Anna is highly skilled in all aspects of Project Management, from initial scoping and planning, through to execution and project evaluation. She is also well experienced in the application of systematic problem-solving methodologies to identify and resolve issues at root cause level, including CAPA, quality deviation, and failure investigations.
Defining and implementing innovative solutions to solve real-world challenges is Anna's passion, and with her collaborative and structured working style she always strives to achieve the highest levels of stakeholder and end-user satisfaction.
Phone:
0493 203 373
Email:

If you need assistance in any of the areas above, please contact us now.
{"authenticity_token":"Gkj+Z028j3uXa9LbutP1OTqKuoF1spXRb+d5V4CzYHqPzk5juJavltpcQkds2C7hi2pMHua4g0r2JXlw22l73g==","session":{"language":"en","_csrf_token":"EIgpqnJJ2xd0UGKjZVq0GMVWmXLDcJzJCKHiS8176Hw=","session_id":"264ea281e93f015049849843056f3a47"},"csrf_request_valid":true,"current_user":null,"headers":{"QUERY_STRING":"","REQUEST_METHOD":"GET","REQUEST_URI":"/team/anna-hardie","HTTP_HOST":"www.bright.com.au","HTTP_USER_AGENT":"CCBot/2.0 (https://commoncrawl.org/faq/)","HTTP_ACCEPT_ENCODING":"br,gzip","HTTP_ACCEPT_LANGUAGE":"en-US,en;q=0.5","HTTP_X_AMZN_TRACE_ID":"Root=1-62f5cefa-79d6346d30b2bc8175129136","HTTP_X_FORWARDED_FOR":"10.120.79.63","HTTP_X_FORWARDED_HOST":"www.bright.com.au","HTTP_X_FORWARDED_PORT":"80","HTTP_X_FORWARDED_PROTO":"https","HTTP_X_FORWARDED_SERVER":"traefik-54b894f58c-cmpq6","HTTP_X_REAL_IP":"10.120.79.63","SERVER_NAME":"www.bright.com.au","SERVER_PORT":"443","PATH_INFO":"/team/anna-hardie","skylight.request_id":"d22a2107-e721-4712-9d40-e30891c2a978"},"params":{"slug":"team","slug2":"anna-hardie","format":"html"},"language":"en","environment":"production","is_xhr":false,"instance":{"id":49,"uuid":"3f730085-5509-4be7-99c9-6a716c75bb6a","name":"bright"},"location":{"url":"https://www.bright.com.au/team/anna-hardie","href":"/team/anna-hardie","host":"www.bright.com.au","pathname":"/team/anna-hardie","search":{}},"page":{"id":1909,"slug":"team","enable_profiler":false,"layout":"templates/5","layout_name":"templates/5","metadata":null},"layout":{"metadata":{"id":5,"name":"Staff Template","type":"page","file_type":"template","last_edit":1645607976808,"is_default":false,"use_studio_bs5":false,"use_design_system":false}},"visitor":{"ip":"10.120.79.63"},"useragent":"CCBot/2.0 (https://commoncrawl.org/faq/)","device":{"bot":true,"bot_name":"ccBot crawler","device_brand":null,"device_name":null,"device_type":null,"full_version":null,"known":false,"name":null,"os_full_version":null,"os_name":null},"cookies":{},"version":"ef9ddd545869d1f17a64cffd600be77e2bd6a7f0-1660116858235","post_params":"","hcaptcha_site_key":"ce2a4f04-a5cf-4da6-bd8a-da2e74c8913a","modules":{"siteglide_menu":{"name":"siteglide_menu","scope_name":"siteglide_menu","version_info":{},"subscription_info":{}},"siteglide_system":{"name":"siteglide_system","scope_name":"siteglide_system","version_info":{},"subscription_info":{}},"siteglide_authors":{"name":"siteglide_authors","scope_name":"siteglide_authors","version_info":{},"subscription_info":{}},"siteglide_design_system":{"name":"siteglide_design_system","scope_name":"siteglide_design_system","version_info":{},"subscription_info":{}},"siteglide_media_downloads":{"name":"siteglide_media_downloads","scope_name":"siteglide_media_downloads","version_info":{},"subscription_info":{}},"siteglide_blog":{"name":"siteglide_blog","scope_name":"siteglide_blog","version_info":{},"subscription_info":{}}},"constants":"[FILTERED]","flash":{},"exports":{"categories":{"path":{"/home-category":"12865"},"items":{"12865":{"id":"12865","external_id":"2aae91cd-1581-4ebc-94d2-b911f25141bb","name":"Home Category","enabled":"true","parent":null,"slug":"home-category","full_slug":"/home-category","image":null,"image_alt":null,"description":null,"meta_title":null,"meta_desc":null,"og_title":null,"og_desc":null,"og_type":null,"twitter_type":null}},"data":{"12865":{"id":"12865","external_id":"2aae91cd-1581-4ebc-94d2-b911f25141bb","name":"Home Category","enabled":"true","parent":null,"slug":"home-category","full_slug":"/home-category","image":null,"image_alt":null,"description":null,"meta_title":null,"meta_desc":null,"og_title":null,"og_desc":null,"og_type":null,"twitter_type":null}}},"company_information":{"properties":{"logo":"images/logo.png","logo_white":"images/footer-logo.png","vat_number":null,"company_name":"Bright Engineering Consultants","phone_number":null,"email_address":null,"address_line_1":null,"address_line_2":null,"footer_template":"2","header_template":"1","twitter_account":null,"facebook_account":null,"linkedin_account":null,"instagram_account":null,"active_campaign_id":null,"google_analytics_id":null,"google_plus_account":null,"google_analytics_view_id":null,"google_analytics_site_verification":null}},"integrations":{"properties":{"recaptcha_site_key":"6Lfivr8UAAAAABEfXZB8ead9DZhvum9xl1kRtIWo","recaptcha_secret_key":"6Lfivr8UAAAAAJJr4_N27LTVBd-ebgv3XP03zwyU"}},"user_crm_fc":{"data":{"id":"9670","name":"user","fields":{"properties":{"address":{"name":"Address","type":"input_text","live":true,"hidden":true,"order":0,"editable":true,"required":false,"validation":{}},"company":{"name":"Company","type":"datasource_multi","live":true,"hidden":true,"order":0,"editable":true,"datasource_id":"company","required":false,"validation":{}},"starred_items":{"name":"starred_items","type":"datasource_multi","live":true,"hidden":true,"order":0,"editable":true,"datasource_id":"starred_items","required":false,"validation":{}},"tag_array":{"name":"Tags","type":"datasource_multi","live":true,"hidden":true,"order":0,"editable":true,"datasource_id":"tag","required":false,"validation":{}}}}}},"is_logged_in":{"data":false},"current_user":null,"currency_map":{"data":{"AUD":"$","CAD":"$","EUR":"€","GBP":"£","NZD":"$","USD":"$"}},"siteglide_constants_loaded":{"true":true},"category_array":{"data":[]},"properties":{"data":[{"name":"enabled","value":"true"},{"name":"release_date","range":{"lt":"1660276474"}},{"name":"expiry_date","range":{"gt":"1660276474"}},{"name":"slug","value":"anna-hardie"}]},"properties_records":{"data":[{"name":"enabled","value":"true"},{"name":"release_date","range":{"lt":"1660276474"}},{"name":"expiry_date","range":{"gt":"1660276474"}},{"name":"slug","value":"anna-hardie"}]},"webapp_4":{"data":{"result":{"total_entries":1,"items":[{"id":"606229","name":"Anna Hardie","properties":{"name":"Anna Hardie","slug":"anna-hardie","enabled":true,"og_desc":null,"og_type":null,"og_title":null,"meta_desc":null,"weighting":null,"meta_title":null,"expiry_date":2145916800,"release_date":1644291578,"twitter_type":null,"category_array":[],"webapp_field_4_1":"Senior Project Engineer","webapp_field_4_2":"images/staff/Anna Headshot 2.jpg","webapp_field_4_3":"0493 203 373","webapp_field_4_4":"97,110,110,97,46,104,97,114,100,105,101,64,98,114,105,103,104,116,46,99,111,109,46,97,117","webapp_field_4_5":"https://au.linkedin.com/in/anna-hardie-802088215","webapp_field_4_6":"","webapp_field_4_7":"","webapp_field_4_8":"

As a Senior Project Engineer at Bright Engineering Consultants, Anna brings many years international experience working in the pharmaceutical industry, where she has driven complex facility upgrade projects across Europe, North and South America, and Asia. She has a degree in Chemical Engineering with honours from the University of Adelaide, supplemented with various courses in project leadership, workshop facilitation and LEAN principles.

\n

Anna is highly skilled in all aspects of Project Management, from initial scoping and planning, through to execution and project evaluation. She is also well experienced in the application of systematic problem-solving methodologies to identify and resolve issues at root cause level, including CAPA, quality deviation, and failure investigations.

\n

Defining and implementing innovative solutions to solve real-world challenges is Anna's passion, and with her collaborative and structured working style she always strives to achieve the highest levels of stakeholder and end-user satisfaction.

","webapp_name":"Team","webapp_slug":"team","webapp_detail":true,"webapp_detail_template":null,"webapp_detail_default_layout":"default"},"model":"webapp_4","create_date":"1644291602","last_edit_date":"1646881397","creator":null,"webapp_name":"Team","webapp_slug":"team","webapp_detail":true,"webapp_detail_template":null,"webapp_detail_default_layout":"default","slug":"anna-hardie","weighting":null,"release_date":1644291578,"expiry_date":2145916800,"enabled":true,"category_array":[],"meta_title":"","meta_desc":null,"og_title":null,"og_desc":null,"og_type":null,"twitter_type":null,"Title":"Senior Project Engineer","Photo":"images/staff/Anna Headshot 2.jpg","Phone Number":"0493 203 373","Email Address":"97,110,110,97,46,104,97,114,100,105,101,64,98,114,105,103,104,116,46,99,111,109,46,97,117","LinkedIn":"https://au.linkedin.com/in/anna-hardie-802088215","meta_description":"","Item Description":"

As a Senior Project Engineer at Bright Engineering Consultants, Anna brings many years international experience working in the pharmaceutical industry, where she has driven complex facility upgrade projects across Europe, North and South America, and Asia. She has a degree in Chemical Engineering with honours from the University of Adelaide, supplemented with various courses in project leadership, workshop facilitation and LEAN principles.

\n

Anna is highly skilled in all aspects of Project Management, from initial scoping and planning, through to execution and project evaluation. She is also well experienced in the application of systematic problem-solving methodologies to identify and resolve issues at root cause level, including CAPA, quality deviation, and failure investigations.

\n

Defining and implementing innovative solutions to solve real-world challenges is Anna's passion, and with her collaborative and structured working style she always strives to achieve the highest levels of stakeholder and end-user satisfaction.

","webapp_id":"4","full_slug":"/team/anna-hardie"}]}}}}}