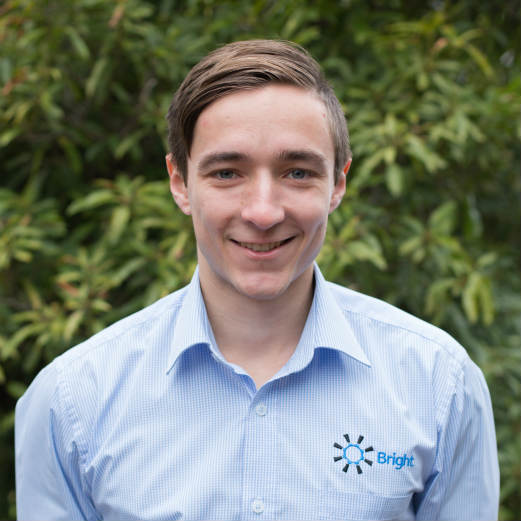 Aaron Smith
Graduate Process Engineer
Aaron is a graduate engineer with full time production experience. He has been involved in operations, calibrations, process management and small projects.
He holds a Chemical Engineering degree with honours, is an 'approved person' by DWC Foodtech, and has training is lean manufacturing and 5S.
He has a good work ethic and good communication skills.
He's currently working on multiple client sites, completing design and project management works.
Phone:
(08) 7100 1122
Email:

If you need assistance in any of the areas above, please contact us now.
{"authenticity_token":"dDLga2JFiKT0Ko3jOVg2b1S5RAee0XVVog5lGES4ZgMPJbFlzpxUsGIvVxR3F8gKvSw68itHk7N1AuFl8hzJuA==","session":{"session_id":"6f1908cfa3be750402f169b031af5739","language":"en"},"current_user":null,"headers":{"QUERY_STRING":"","REQUEST_METHOD":"GET","REQUEST_URI":"/team/aaron-smith","HTTP_X_FORWARDED_PROTO":"https","HTTP_X_FORWARDED_FOR":"3.235.75.174, 3.235.75.174","HTTP_X_REQUEST_START":"t=1590991237.438","HTTP_HOST":"www.bright.com.au","HTTP_X_FORWARDED_PORT":"443","HTTP_X_AMZN_TRACE_ID":"Root=1-5ed49985-bf9ec203b715579c46610078","HTTP_USER_AGENT":"CCBot/2.0 (https://commoncrawl.org/faq/)","HTTP_ACCEPT_LANGUAGE":"en-US,en;q=0.5","SERVER_NAME":"www.bright.com.au","SERVER_PORT":"443","PATH_INFO":"/team/aaron-smith","skylight.request_id":"97b9b733-bdc0-4beb-8704-dcdd45e0f2bf"},"params":{"slug":"team","slug2":"aaron-smith","format":"html"},"language":"en","environment":"production","is_xhr":null,"location":{"url":"https://www.bright.com.au/team/aaron-smith","href":"/team/aaron-smith","host":"www.bright.com.au","pathname":"/team/aaron-smith","search":{}},"page":{"id":1909,"slug":"team","enable_profiler":false,"layout_name":"templates/5","metadata":null},"layout":{"metadata":{"id":5,"name":"Staff Template","type":"page","file_type":"template","last_edit":1574158965077,"is_default":false,"use_design_system":false}},"modules":{"siteglide_menu":{"name":"siteglide_menu","scope_name":"siteglide_menu","version_info":{},"subscription_info":{}},"siteglide_system":{"name":"siteglide_system","scope_name":"siteglide_system","version_info":{},"subscription_info":{}},"siteglide_authors":{"name":"siteglide_authors","scope_name":"siteglide_authors","version_info":{},"subscription_info":{}},"siteglide_design_system":{"name":"siteglide_design_system","scope_name":"siteglide_design_system","version_info":{},"subscription_info":{}}},"visitor":{"ip":"3.235.75.174"},"constants":"[FILTERED]","useragent":"CCBot/2.0 (https://commoncrawl.org/faq/)","device":{"bot":true,"bot_name":"ccBot crawler","device_brand":null,"device_name":null,"device_type":null,"full_version":null,"known":false,"name":null,"os_full_version":null,"os_name":null},"cookies":{},"version":"ba369dbcbc1e505763603e2ded07f57dfb81ad8d","post_params":"","flash":{},"exports":{"category":{"data":{"id":"12865","external_id":"2aae91cd-1581-4ebc-94d2-b911f25141bb","name":"Home Category","parent":null,"slug":"home-category","full_slug":"/home-category","image":null,"description":null,"meta_title":null,"meta_desc":null,"og_title":null,"og_desc":null,"og_type":null,"twitter_type":null}},"categories":{"items":{"12865":{"id":"12865","external_id":"2aae91cd-1581-4ebc-94d2-b911f25141bb","name":"Home Category","parent":null,"slug":"home-category","full_slug":"/home-category","image":null,"description":null,"meta_title":null,"meta_desc":null,"og_title":null,"og_desc":null,"og_type":null,"twitter_type":null}},"data":{"12865":{"id":"12865","external_id":"2aae91cd-1581-4ebc-94d2-b911f25141bb","name":"Home Category","parent":null,"slug":"home-category","full_slug":"/home-category","image":null,"description":null,"meta_title":null,"meta_desc":null,"og_title":null,"og_desc":null,"og_type":null,"twitter_type":null}},"path":{"/home-category":"12865"}},"company_information":{"properties":{"logo":"images/logo.png","logo_white":"images/footer-logo.png","company_name":"Bright Engineering Consultants","footer_template":"2","header_template":"1"}},"integrations":{"properties":{"recaptcha_site_key":"6Lfivr8UAAAAABEfXZB8ead9DZhvum9xl1kRtIWo","recaptcha_secret_key":"6Lfivr8UAAAAAJJr4_N27LTVBd-ebgv3XP03zwyU"}},"is_logged_in":{"data":false},"currency_map":{"data":{"AUD":"$","CAD":"$","EUR":"€","GBP":"£","NZD":"$","USD":"$"}},"siteglide_constants_loaded":{"true":true},"category_array":{"data":[]},"properties":{"data":[{"name":"enabled","value":"true"},{"name":"release_date","range":{"lt":"1590991237"}},{"name":"expiry_date","range":{"gt":"1590991237"}},{"name":"slug","value":"aaron-smith"}]},"webapp_4":{"data":{"result":{"total_entries":1,"items":[{"id":"12846","name":"Aaron Smith","properties":{"name":"Aaron Smith","slug":"aaron-smith","enabled":true,"weighting":900,"meta_title":"Aaron Smith","expiry_date":2145916800,"release_date":1526515200,"webapp_field_4_1":"Graduate Process Engineer","webapp_field_4_2":"images/staff/Aaron-Smith.jpg","webapp_field_4_3":"(08) 7100 1122","webapp_field_4_4":"97,97,114,111,110,46,115,109,105,116,104,64,98,114,105,103,104,116,46,99,111,109,46,97,117","webapp_field_4_6":"Aaron Smith","webapp_field_4_8":"

Aaron is a graduate engineer with full time production experience. He has been involved in operations, calibrations, process management and small projects.

\n

He holds a Chemical Engineering degree with honours, is an 'approved person' by DWC Foodtech, and has training is lean manufacturing and 5S.

\n

He has a good work ethic and good communication skills.

\n

He's currently working on multiple client sites, completing design and project management works.

","webapp_name":"Team","webapp_slug":"team","webapp_detail":true,"webapp_detail_template":null,"webapp_detail_default_layout":"default","category_array":null,"meta_desc":null,"og_title":null,"og_desc":null,"og_type":null,"twitter_type":null,"webapp_field_4_5":"","webapp_field_4_7":""},"model":"webapp_4","create_date":"1572354381","last_edit_date":"1572930004","creator":null,"webapp_name":"Team","webapp_slug":"team","webapp_detail":true,"webapp_detail_template":null,"webapp_detail_default_layout":"default","slug":"aaron-smith","weighting":900,"release_date":1526515200,"expiry_date":2145916800,"enabled":true,"category_array":null,"meta_title":"Aaron Smith","meta_desc":null,"og_title":null,"og_desc":null,"og_type":null,"twitter_type":null,"Title":"Graduate Process Engineer","Photo":"images/staff/Aaron-Smith.jpg","Phone Number":"(08) 7100 1122","Email Address":"97,97,114,111,110,46,115,109,105,116,104,64,98,114,105,103,104,116,46,99,111,109,46,97,117","LinkedIn":"","meta_description":"","Item Description":"

Aaron is a graduate engineer with full time production experience. He has been involved in operations, calibrations, process management and small projects.

\n

He holds a Chemical Engineering degree with honours, is an 'approved person' by DWC Foodtech, and has training is lean manufacturing and 5S.

\n

He has a good work ethic and good communication skills.

\n

He's currently working on multiple client sites, completing design and project management works.

","webapp_id":"4","full_slug":"/team/aaron-smith"}]},"fc":{"items":[{"name":"webapp_4","configuration":{"properties":{"webapp_name":{"name":"webapp_name","value":"Team","property_options":{"virtual":true}},"webapp_slug":{"name":"webapp_slug","value":"team","property_options":{"virtual":true}},"webapp_detail":{"name":"webapp_detail","value":true,"property_options":{"virtual":true}},"webapp_detail_template":{"name":"webapp_detail_template","value":"templates/5","property_options":{"virtual":true}},"webapp_detail_default_layout":{"name":"webapp_detail_default_layout","value":"default","property_options":{"virtual":true}},"name":{"name":"name","type":"string"},"slug":{"name":"slug","type":"string"},"weighting":{"name":"weighting","type":"integer"},"release_date":{"name":"release_date","type":"integer"},"expiry_date":{"name":"expiry_date","type":"integer"},"enabled":{"name":"enabled","type":"boolean"},"category_array":{"name":"category_array","type":"array"},"meta_title":{"name":"meta_title","type":"string"},"meta_desc":{"name":"meta_desc","type":"string"},"og_title":{"name":"og_title","type":"string"},"og_desc":{"name":"og_desc","type":"string"},"og_type":{"name":"og_type","type":"string"},"twitter_type":{"name":"twitter_type","type":"string"},"webapp_field_4_1":{"name":"Title","type":"input_text","live":true,"hidden":false,"order":1,"editable":true,"required":false,"validation":{}},"webapp_field_4_2":{"name":"Photo","type":"image","live":true,"hidden":false,"order":2,"editable":true,"required":false,"validation":{}},"webapp_field_4_3":{"name":"Phone Number","type":"input_text","live":true,"hidden":false,"order":3,"editable":true,"required":false,"validation":{}},"webapp_field_4_4":{"name":"Email Address","type":"input_text","live":true,"hidden":false,"order":4,"editable":true,"required":false,"validation":{}},"webapp_field_4_5":{"name":"LinkedIn","type":"input_text","live":true,"hidden":false,"order":5,"editable":true,"required":false,"validation":{}},"webapp_field_4_6":{"name":"meta_title","type":"input_text","live":true,"hidden":false,"order":6,"editable":true,"required":false,"validation":{}},"webapp_field_4_7":{"name":"meta_description","type":"textarea","live":true,"hidden":false,"order":7,"editable":true,"rich_text":false,"required":false,"validation":{}},"webapp_field_4_8":{"name":"Item Description","type":"textarea","live":true,"hidden":false,"order":8,"editable":true,"rich_text":true,"required":false,"validation":{}}}}}]}}}}}